1. Followers explained
A "follower" in a ticket will get email alerts about all changes related to that ticket. For example, comments made by other users, files added to a ticket, status changes, etc.


2. Who is added as a Follower when a ticket is created?
When a ticket is created, the person who created the ticket, and the person to whom the ticket is assigned, are automatically added as followers.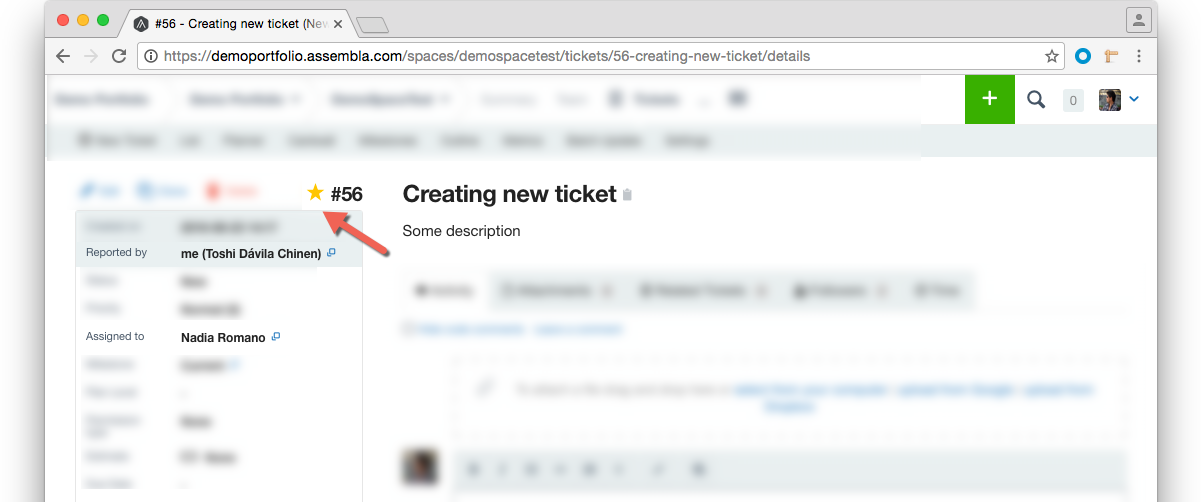 3. Adding yourself as follower from ticket list
If you want to follow a certain ticket or set of tickets. You can do it by going to the Ticket Tool of your space. Then click on the star located next to ticket number. All tickets you are following will be marked with a yellow star. If you want to stop following a certain ticket just click again on the star. Tickets that you don't follow are shown with a grey star.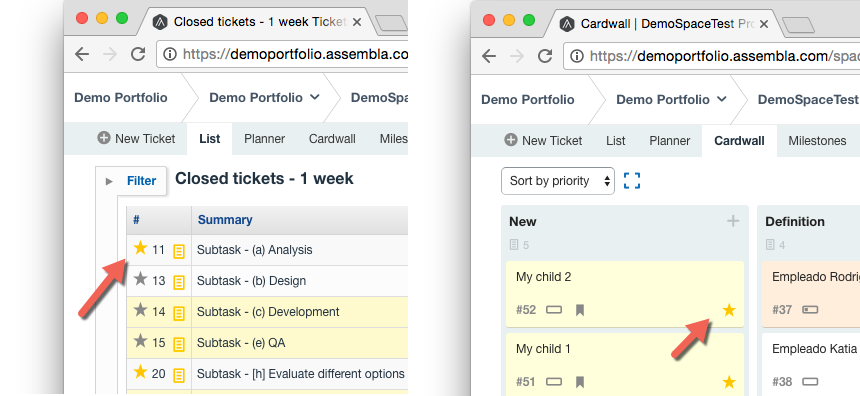 Note: You cannot un-follow a ticket you are assigned to. You need first to be un-assigned. This is how the star looks like when you are assigned to it.

4. Adding and Removing followers from edit ticket page
You can easily add a follower to an existing ticket from the edit ticket page.
Click on the ticket you want to add the followers to.
Click on the Followers tab and enter the Assembla username or email address of the user.
In the same tab, you can remove a user from the follower list. Click on the X icon next to the user, and user will be removed from Followers list.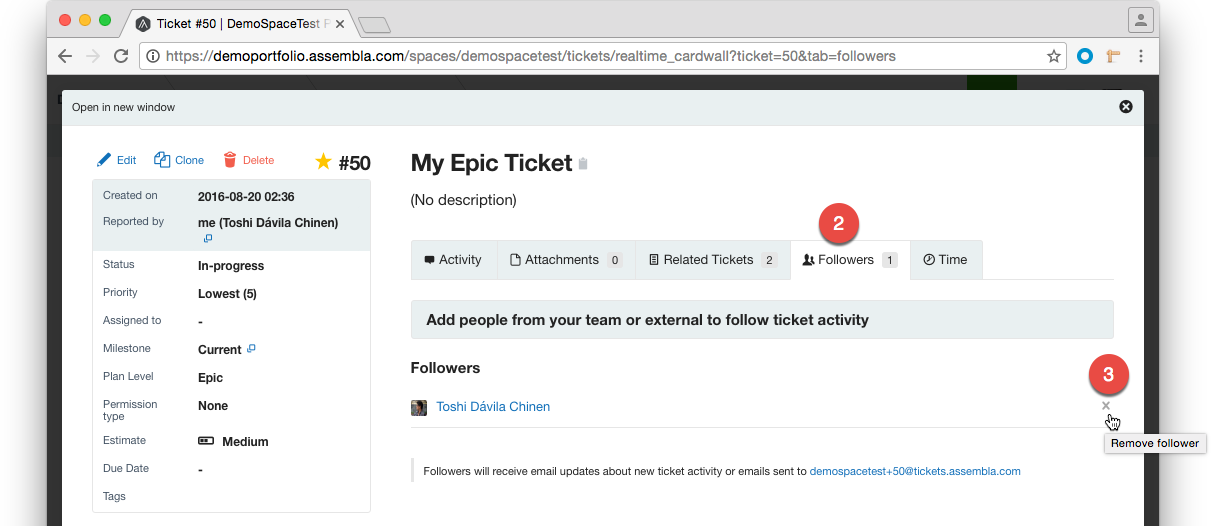 ---

If you have any questions or need assistance, please email us at support@assembla.com.