Assembla spaces are designed to allow you to regulate which information you want to share, and which you want to keep private.
When you create a new space, it is Private by default (Non-Member Access: None), but you can change it to Public from the Admin tab. A Private space is invisible to people who are not a member of your space. It will not appear in searches by non-team members.
If you change it to public (Non-Member Access: View/Edit), your space can appear in search results for anyone, including non-Assembla users.


Permissions at Space level
If you are a Space owner, you can change permissions for your Space via the "Admin" tab in the "Security" settings per role. To learn more about the roles, please check this article.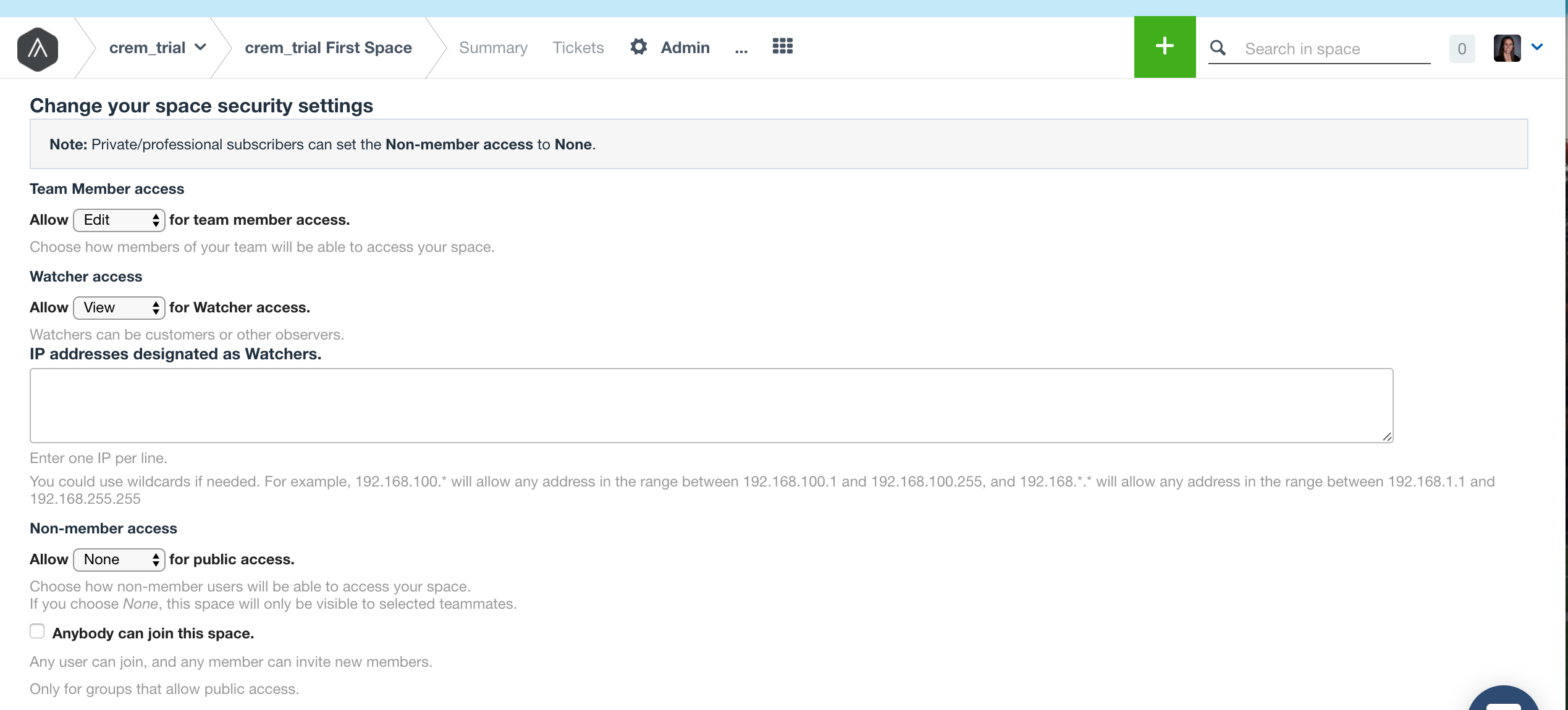 We have 4 different permission levels in Assembla:
All: the default permission for Owners. It grants the user access to all the setting in a space, including taking ownership. So you should be careful to whom you grant ALL permissions.
Edit: the default permission for Members. It allows them to create/edit/remove content such as tickets, code, files, etc.
View: the default permission for Watchers. It allows them view access only.
None: he default permissions on all new spaces. If this one is changed to VIEW, your space will change from PRIVATE to PUBLIC and users outside your space will have access to your content.
Permissions at Tools level
You may want to choose a specific permission for each of the tools. For example, you might want your watchers to be able to see the Wiki Page but not the Tickets Tool. If you click on "Security," you will find the option to choose the permission for each of the tools at the bottom of the page.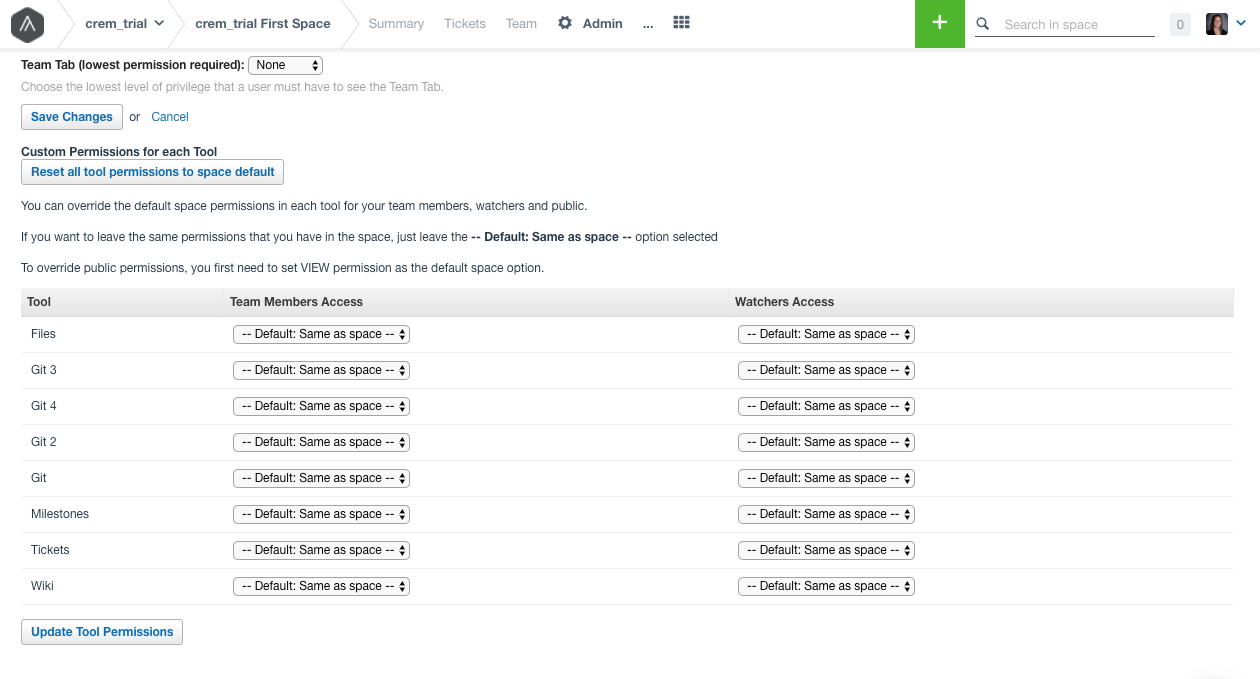 ---

If you have any questions or need assistance, please email us at support@assembla.com.